AKS PLAST TYPES OF EDGE BAND
Edge banding is used to cover the exposed sides of materials such as plywood, particle board or MDF, increasing durability and giving the appearance of a solid or more valuable material. Edge banding can be made of different materials including PVC, ABS, acrylic, melamine, wood or wood veneer.
As AKS PLAST in our production line, we produce two types of edge bands: PVC and ABS.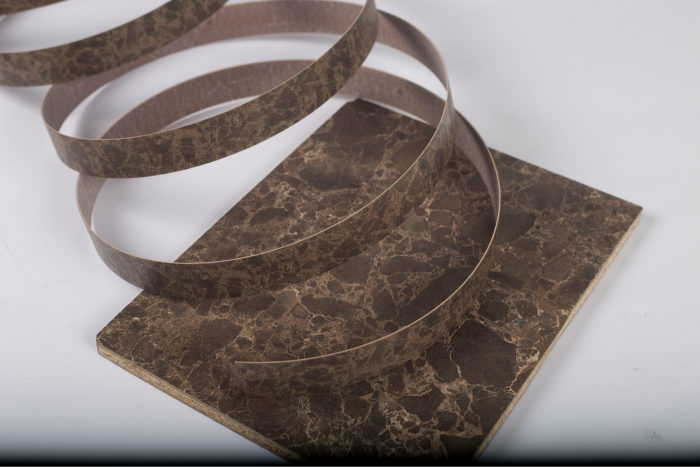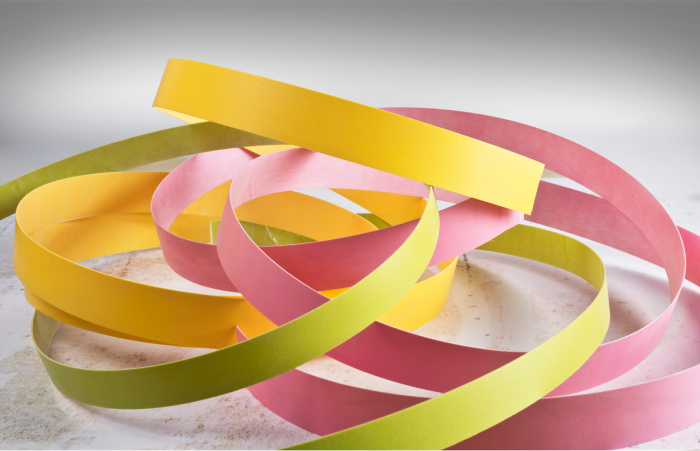 AKS PLAST PVC EDGE BANDS
AKS PLAST PVC (polyvinyl chloride) edge bands are made from thermoplastic resin and are known to be both flexible and durable. Pigments and other materials are added to create seemingly endless options of edge banding colors, textures and woodgrains. The PVC edge bands are frequently used in several industries like furniture and construction. Our PVC edge bands are high quality thermoplastic bands that are resistant to UV rays, pressure, impact and heat.
AKS PLAST ABS EDGE BANDS
AKS PLAST ABS (acrylonitrile-butadiene-styrene) edge bands are the most suitable edge bands in terms of content for the environment and human health. ABS is one of the raw materials that allow the production of edge bands in various colors and patterns, just like PVC. AKS PLAST ABS edge bands are high quality thermoplastic bands resistant to UV rays, pressure, impact and heat.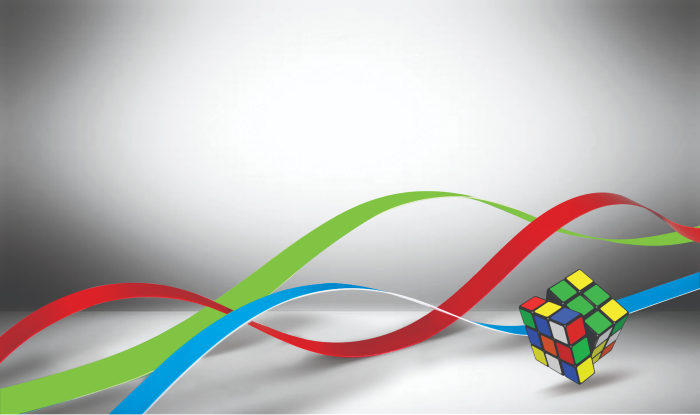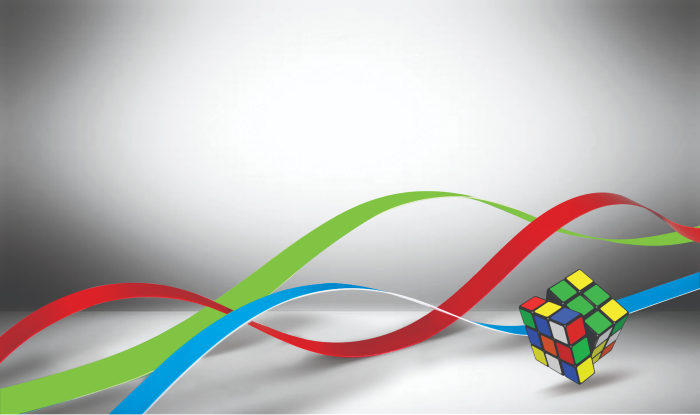 AKS PLAST High Gloss Edge Bands
AKS Plast high gloss edge bands with increased gloss add value to modern and stylish designs with their quality. In the AKS Plast production facility, in accordance with the demands of the construction and furniture industry; High gloss tape is produced in PVC or ABS polymer type, in the desired color and pattern.
AKS PLAST Paintable Edge Bands
Most of the furniture and decoration products with chipboard or MDF materials are painted as a practical application for a particular design. Paintable edge banding is an important complement to such applications as well as determining the quality of the products. The high paint holding capacity of AKS Plast paintable edge bands has always been preferred for companies that cannot give up quality. At the AKS Plast production facility, edge bands that can be painted in ABS and PVC are produced in desired dimensions.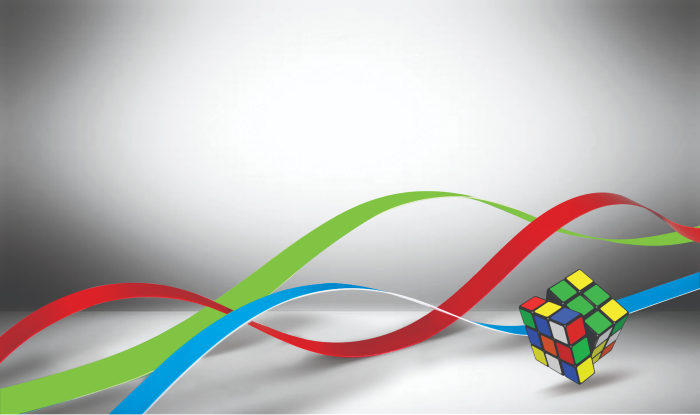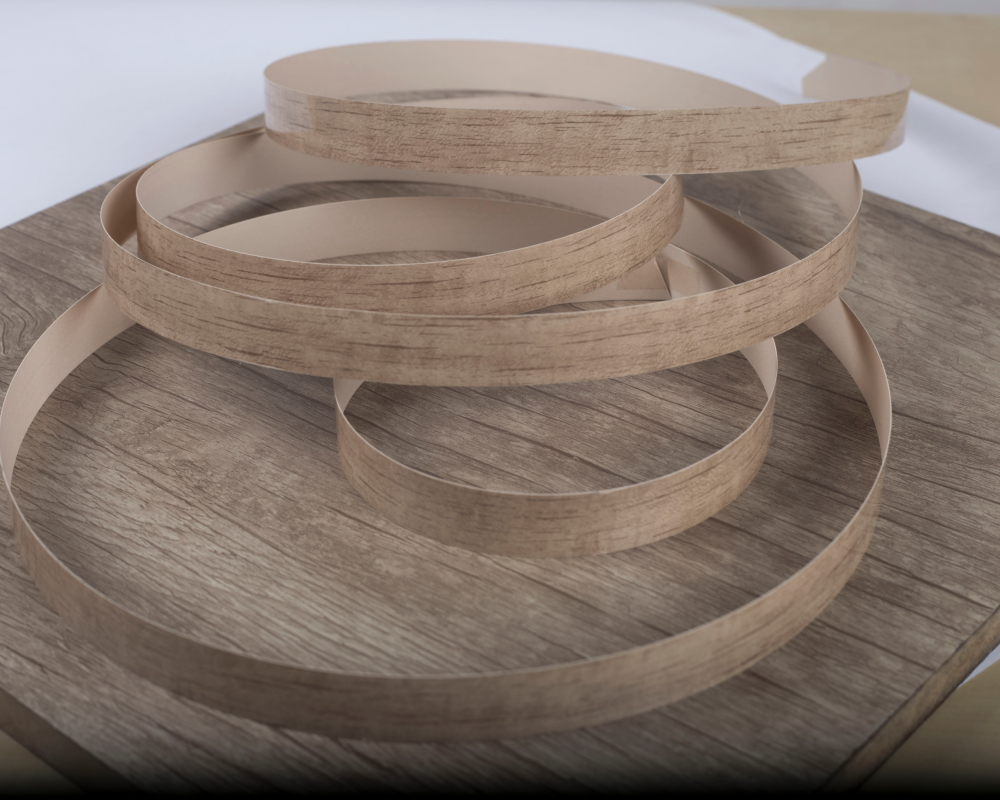 How are AKS PLAST PVC and ABS edge bands applied?
AKS PLAST's PVC and ABS edge bands can be easily processed in edge banding machines with their flexible structure. They are ideal for straight and curve banding. With the appropriate conditions of temperature,pressure and by using edge banding glues, edge bands are treated with heat to attach them to the surface. As the last step in the production, the lacquer applied to the entire wooden surface makes the edge bands more resistant to scratches.
It is important to keep edge bands at room temperature for at least 1 day before the banding process in order to obtain the desired quality for the application. While applying the AKS PLAST's PVC and ABS edge bands, it is recommended to the users to apply these bands in special application workshops by professional teams in accordance with occupational health and safety rules.
Maintenance and cleaning of PVC and ABS edge bands
PVC and ABS edge bands are more advantageous in maintenance and cleaning. Cleaning phases of PVC and ABS edge bands do not require any kinds of special application. They can be easily cleaned by using normal plastic cleaning agents. Solvent or alcohol-based cleaning agents should be avoided as they may melt the products' surface. PVC and ABS edge bands must be protected from direct sunlight, excessive heat and moisture since these factors can impair their texture.
Our PVC and ABS edge bands are 100% recyclable since they do not contain any kinds of heavy metals ,or chemicals that are harmful to the human and environment health such as lead.